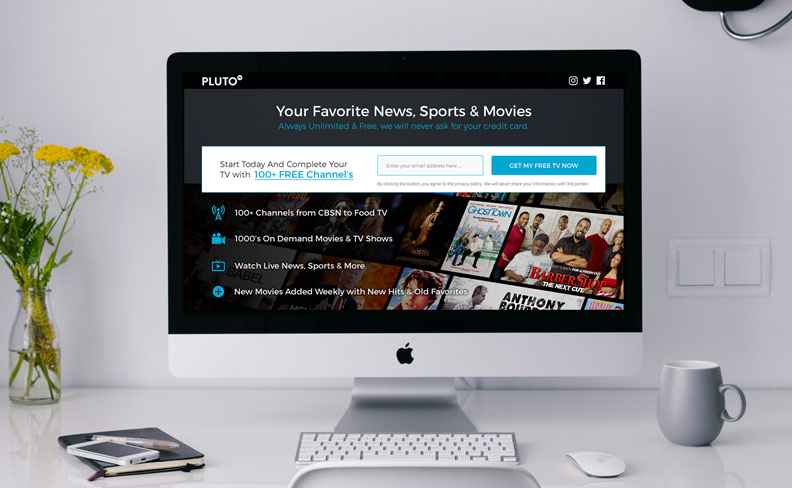 The Importance of a Landing Page Design
In the modern world, the internet has been the biggest source of information, entertainment, and business dealings as well. Nearly every single firm or company from all professions happens to have a website these days. The websites are not just used to promote the companies, but more often than not, they also involve functions that help to deal with clients. Websites typically have a number of shared components amongst them, no matter which kind of company they have been developed for. One of the most common aspects shared by nearly all kinds of website happens to be the landing page.
What is a Landing Page
A landing page is the main page a user enters once they open a website. The landing page is aptly named since it is where visitors initially land on a website. A landing page is typically used to attract the visitors and make them stay. It typically contains basic information about the people who own the website while also giving some attractive promotion or offers. It is the most important page when it comes to attracting and keeping audience. Therefore, a landing page works as one of the most important parts of website.
Why Does Landing Page Design Matter
Since the landing page has to be used for attracting and sustaining customers, it needs to have an attractive design to be memorable. The landing page design is perhaps the most important aspect of any website since it can be used to keep people interested in the website and everything they are going to see next. The landing page design has to leave an impression. Whether it be through the use of intricate designs and vivid colors, or through the use of animations, you need to do everything you can to make people interested in the landing page. It won't be wrong to call it the most important visual aspect of a website.
Moreover, the landing page needs to provide certain information to the people visiting the website. The information is essential and has to be conveyed to them. Therefore, the best way to do that is to integrate the text into the key components of the website design. Once that is done, you can be sure that your landing page will work at attracting customers and making them browse the rest of your website as well.
Some Tips for A Good Landing Page
A landing page works well when it has vivid colors ingrained into it. But the colors should not be distracting or too forceful. They need to interest the visitor, not damage their eyes. Moreover, a simplistic style with a number of strategically placed text boxes works great for landing pages. You might have seen landing pages with text transitioning into view out of nowhere as you scroll down. It's a popular trend and is being overused because it works. Your design should accommodate your information and give visitors a good and thorough exposure to what you offer, with style.
Looking for Landing Page Design?
Get in touch with us and we will gladly help you with your project. Get Started.